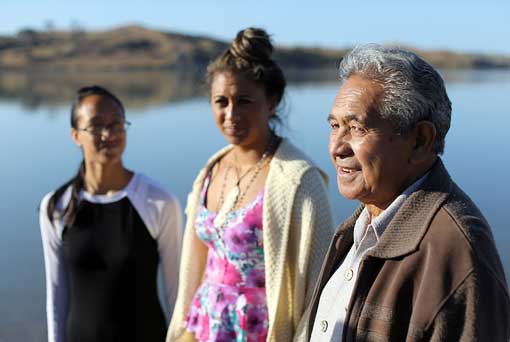 Management and planning
Marae management
Trustees have delegated day-to-day responsibility for the management of the Marae to individual portfolios. Portfolio members undertake various tasks such as the day-today running of the Marae and maintaining Kakaraea and the urupā. Members also undertake projects such as fund-raising events, grant funding and Marae redevelopment projects.
Portfolios hold meetings as required and have limited financial delegations. Spending of Marae funds is not permitted without prior approval of the Chair or Treasurer. Each portfolio lead reports at Special Meetings of Trustees.
Current portfolios are:
Economic and Marae development
Environmental
Finance and funding
Health and safety
Marae operations
Planning
The strategic goals of Otamatea Marae Trustees are to provide for the needs of our people through:
Social, educational and economic programmes
Supporting and growing our people is important to the future of our Marae, hapū and iwi.
Maintaining and improving our facilities
Operating costs such as power, gas, telephone and waste and administration costs such as insurance and accountancy fees must be met before major improvements to facilities are possible.
Preserving our customs
Tikanga and kawa are the customs and guiding principles handed down by our tupuna. This knowledge is specific to Otamatea Marae.
Guarding and protecting our ancestral harbour
The people of Otamatea Marae and Te Uri o Hau are kaitiaki for the northern Kaipara moana which includes the Otamatea River.